Art Therapy with Children and Adolescents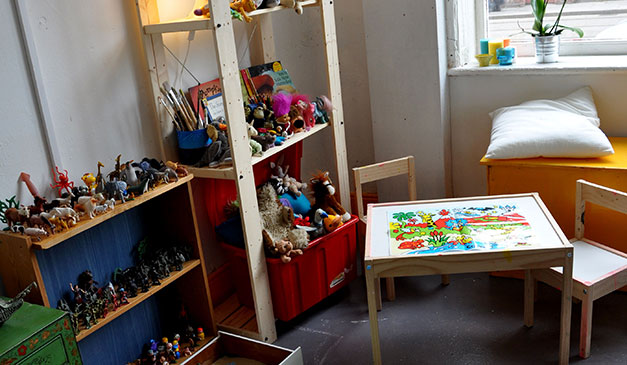 Venue: The Dublin Creative Therapy Centre, No.3 Great Denmark St., Dublin 1
Commencing: September 2016
Contact: info@dublincreativetherapy.ie or 087 979 0486
This Autumn we are pleased to announce the beginning of our first art therapy children's clinic. All children are different, and while some may experience life as an adventure, others may find they have difficult feelings that they are struggling to talk about. Art therapy is an effective therapy that aims to help children and adolescents to address emotional and behavioural difficulties. The burden of emotional issues can affect all areas of a young person's life including performance at school, social skills and interpersonal relationships. Art therapy can offer a safe space and a creative outlet for them to explore what is going on, helping to increase their self-acceptance and confidence, thus impacting positively upon other areas of their life.
Feelings can be expressed and explored at the child or teenager's pace in a confidential setting. As the focus in an art therapy session is on the image, and not the child, it is a safe and non-threatening approach that helps them express and integrate difficult feelings without the need for words. In art therapy the child enters into a dynamic relationship with the therapist that helps them make sense of their difficult and painful experiences.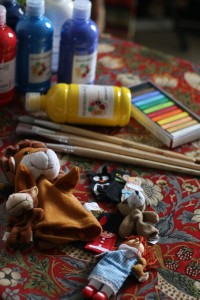 How Can Art Therapy Benefit My Child?
Art Therapy can be used to treat a range of emotional and behavioural issues in children and adolescents. It has been shown to be beneficial in the following ways:
Encouraging expression of complex emotions
Developing social skills
Building self-concept and self-esteem
Improving communication skills
Developing insight
Enhancing problem solving and decision-making skills
Art therapy can address specific issues such as anger, anxiety, confidence and self-esteem, eating disorders, self-harm, ADHD, attachment disorders, autism, trauma, bereavement and loss etc.
As art making is a non-verbal form of communication it is particularly suited, though not limited, to children who have difficulty articulating their feelings verbally, speech and language difficulties, social and communication disorders etc. Through the image created in art therapy the therapist can respond and reflect back to the child helping to address their emotional needs. Feeling acknowledged in their creative process and understood can help improve a young person's self-acceptance, self-esteem and to gain a greater sense of control over difficult emotions and life situations.