Combined Clinical Psychology and Art Therapy Experiential Workshop on Self-Care, Insight and development of practice for Professionals in Frontline services when Supporting Children and Teenagers through Distress.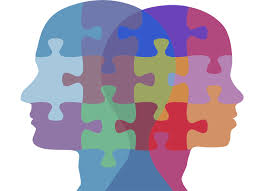 Date: 01/08/2014
Cost: €80
Location:Dublin City Centre
This course offers an introduction to Art Psychotherapy and Clinical Psychology for both individuals and groups. It also provides an overview of Cognitive Therapy techniques and Dialectical Behavioural Therapy techniques that prove effective in helping young people manage distress. The workshop gives an opportunity for insight and regeneration through a psychoanalytic approach to working with materials, enhancing self-development and personal growth as well as equips participants with knowledge on current evidence based stress management techniques. It also highlights the effectiveness of art therapy combined with psychological intervention and thus empowers attendees will gain insight and skills in this area.
The course is targeted at mental health practitioners; Psychologists, Social Workers, Teachers, Therapists and Students whom are interested in the expressive potential of art in their work and who want to gain some practical knowledge on psychological mechanisms behind stress-induced emotional and behavioural dys-regulation. The knowledge and experience gained does not enable the participant to practice as an Art Therapist or to provide psychology interventions, but offers a number of techniques that can be incorporated into their practice.
Time Table
9am-9.30am:
Meet and greet.
9.30-10.00am:
Theoretical overview of physiological, emotional, cognitive and behavioural components of stress and stress associated mental health difficulties.
10am-11am:
Helping young people through distress- an overview of dialectical-behavioural distress tolerance techniques. Mindfulness practise.
11.00am -11.15am:
Tea break
11:15am-1pm
Introduction to Art Therapy experiential and theoretical practices. Implementation and use of techniques and materials in order to open nonverbal dialogue with young person, building relationships through creative processes and use of active listening techniques. Exploring the use of directive and non-directive creative processes when working with children and adolescents.
1pm-2pm:
Lunch
2pm-3pm:
Weaving a psychoanalytical framework into processes of image making, exploring concepts including containment, holding and free association.
3pm-3.15pm:
Tea break
3.15pm-4pm
The creation of a safe space, through working developmentally with materials and the group processes.
4pm-5pm
Caring for the carer: Use of mindfulness, self-expression and reflection through a therapeutic group exercise promoting insight and self-care.
Facilitators:
John O'Malley, Art Psychotherapist, MA, BA, MIACAT, ANCAD
John qualified as an Art Psychotherapist with a First Class Honours Masters from the Crawford College at the Cork Institute of Technology in 2010. John is an elected member of The Executive Council for The Irish Association of Creative Arts Therapies in Ireland. Previous to this he holds and BA. (Hons) from the National College of Art and Design. He is a fully registered member of The Irish Association of Creative Arts Therapists. Since his training he has worked within a variety of client groups including, children within the state care system, families, mental health settings, learning difficulties, the homeless services and most recently he established The Dublin Creative Therapy Centre from where he runs his private practice.
Natalia Harding, MA ClinPsych
Natalia graduated from the University of Silesia, Poland with a Masters in Clinical Psychology. She is a member of Psychological Society of Ireland. She also completed postgraduate studies in Psychodrama at The Polish Institute of Psychodrama. Natalia moved to Ireland in 2008 and she initially worked in a managerial capacity in a residential unit for young people aged 12-17 in the care of the HSE. Through her training in clinical psychology, she gained experience across various mental health settings. She worked in an addiction treatment centre, a forensic psychology service as well as child and adolescent mental health and disability services. She has experience in conducting cognitive and personality assessments, functional risk assessments and parenting capacity assessments. Her approach to therapy is integrative and draws on CBT, DBT, Psychodrama, psychodynamic and humanistic approaches. She is currently employed as part of the Early Intervention Team and is involved in the assessment of need.
Application
For further information or an application form for this workshop please contact the office on 01 5376964 or 087 979 0486, email:info@dublincreativetherapy.ie