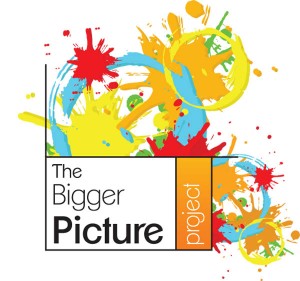 The Bigger Picture Project Video
The Dublin Creative Therapy Centre is delighted to launch it new and exciting initiative The Bigger Picture:http://www.fundit.ie/project/the-bigger-picture-project
A schools-based project that seeks to utilise the power of art therapy to reach and support at-risk young people. The project aims to place professionally qualified art therapists in three schools over a six-month period in order to promote and improve youth mental health through creative therapeutic processes.
The Background
All children are different and while most experience life as an adventure; many have difficult feelings they struggle to talk about, secrets they wish they didn't have to keep, things they wished they have never witnessed, emotional stresses from a difficult home life that makes it hard for them to concentrate in school, behaviours that stop them from fitting in, or bullies that make them fear going to school.
Why Art Therapy In Schools?
"1 in 5 children and adolescents will suffer from a mental health issue in their school years."
(Child Mental & Emotional Health: A Review of Evidence, HSE 2006)
Schools are often attempting to cope with children with complex emotional and behavioural difficulties. Given lack of funding and recent cuts; access to essential support services has been significantly impacted. Art therapy helps children to recover from difficult life experiences, therefore increasing their receptivity to learning and enabling their educational needs to be better met.
Art therapy in schools can:
>Reduce behavioural and social obstacles to learning
>Enhance emotional intelligence
>Address the complex emotional and mental effects of issues such as bereavement and loss, domestic violence and bullying.
What is Art Therapy?
Art therapy is an effective intervention tool that uses the creative process inherent in artistic self-expression to help children and teens resolve conflicts and problems, reduce stress and increase self-esteem. It is a safe and non-threatening way for a young person to explore thoughts and feelings that are too hard to put into words, with a professionally trained art therapist. Images created in art therapy are a way of entering into a child's world. Art Therapy uses creative expression to give young people a voice.
How Will Funding Be Spent?
Your support in funding this project will:
>Launch The Bigger Picture Project
> Provide, along with some school funding,12 hours of weekly art therapy in Dublin city centre schools from January to June 2014.
>Supply art materials
>Fund the research and evaluation of the work
>Raise awareness of the value and efficacy of the creative arts therapies within the education system.
Why Fund It?
More so than ever before families are struggling every day both socially and economically. Schools are under huge pressure to support their pupils. The Bigger Picture Project not only seeks to address the current challenges faced by our young people, their families and schools, but also, by your investment in our young peoples mental health, seeks to address the bigger picture, both now and in the future.
"Investing for the mental health promotion of young people is an investment in the present and the future."
World Health Organisation, 2010
Thank you for all your support!